March is Women's History Month, a time to commemorate the vital role of women in History. This year's theme is "Women Providing Healing and Promoting Hope."
Millions of women of all cultures have provided healing and hope throughout history. We can look in our lives for those who have healed us and those who have given us hope.
This year's theme made me think about the women in my family. My grandmother used to tell me, "The ladies in this family come from strong stock." When I became a working wife and mother, I understood. Strong, translated to me, was the act of caring, being there for my family when they were ill or felt defeated, and finding the hope to endure the next hurdle in life.
My great-grandmother Florence, cared for three daughters and her 68-year-old mother in 1911. For income, she opened her home to boarders in need of a place to rest their heads. She did all of this with the use of one hand, as she was born with what was called a "withered" hand . In 1917, my great-granddad died serving in the Royal Navy during WWI. Being a mother at wartime tested my great-grandmother's strength, but she never gave up hope. After his death, my grandmother went to London for work to help support the family.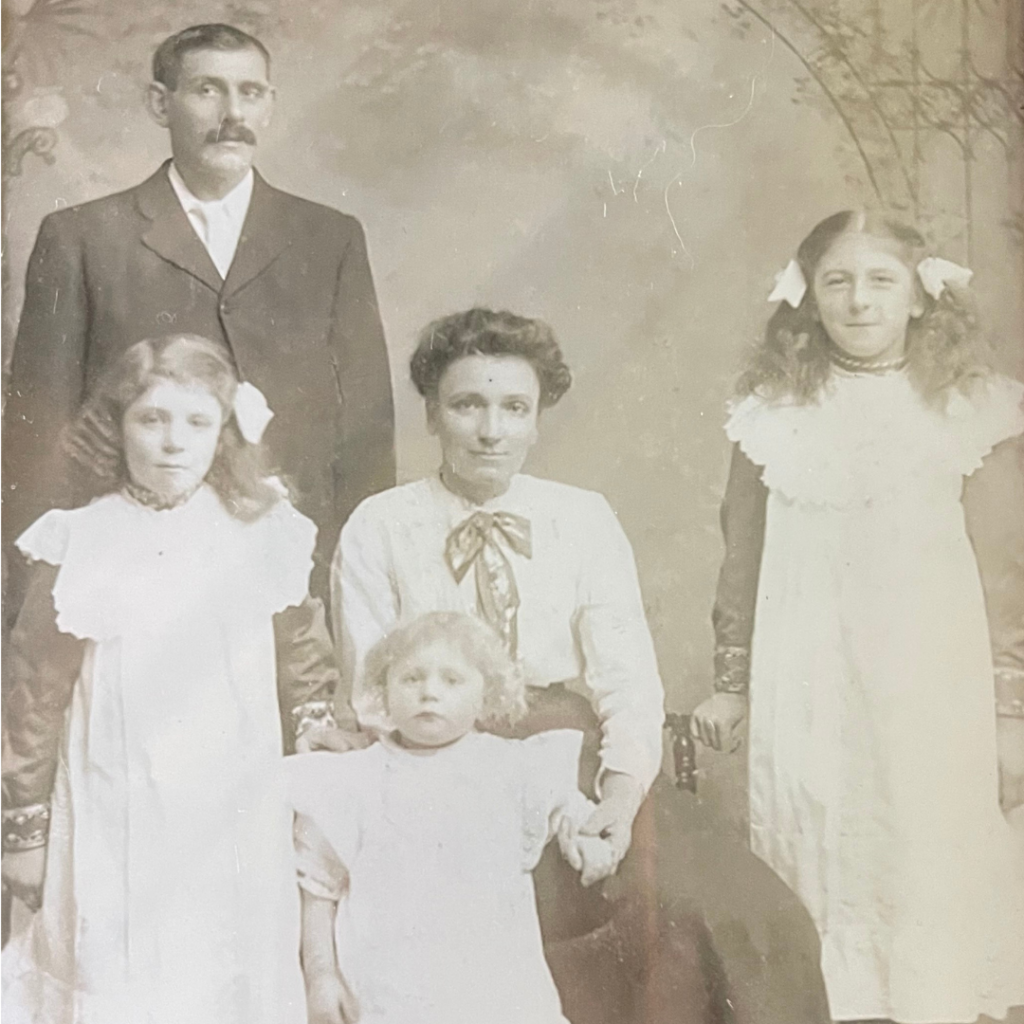 My grandmother Gladys worked in boarding houses most of her life. She married at 27 and at 30 years old, my mother Peggy was born. My grandfather Thomas, was serving in the Royal Air Force at the time. In 1939 WWll, broke out. My grandparents lived in a town called Ramsgate on the southeast coast of England. The beach areas were under constant threats of bombings. Many women and children were forced to evacuate to the country for their safety.
After a few months of living in the countryside, my grandmother and mom returned to Ramsgate. In 1940 the German army pushed the allied troops to the beach at Dunkirk. The small towns along the coast sent out fishing trawlers to rescue British troops. My grandmother and the other women of the villages met the returning boats with tea and sandwiches.
My grandmother told me stories about the nightly bombings. She told me they sheltered in the cupboard under the stairs with a caged parakeet, a flashlight, and my mother's Mickey Mouse book. To comfort my mother, grandma would read to her until the sirens stopped. The sandwiches and tea were surely healing to the soldiers. My grandmother didn't realize that what she did that day, or that what she did most of her life, was providing healing and promoting hope, but it was.
I know that my mother provided healing and gave hope to my sister and I, as my grandmother would say, "strong stock." This strong woman raised me and demonstrated healing and hope daily. As an immigrant to the United States, an Air Force wife and working mother, and later a single mom, she fits the theme.
Ladies, I implore you to take some time to see the running theme in your family history and then look in the mirror and see those qualities in you. Let's not stop there. Don't let a day go by without thanking a woman for what she does. In the workplace, be each other's cheerleaders. Allow only respect for your female co-workers. And lastly, put a little "me" time in your day.