Our franchise owners are mothers, fathers, students, veterans…
With that in mind, we encourage all of our franchise owners to build a business that works specifically for them and their goals. What about you? What are you looking for? For some, a franchise is a full-time operation. For others, it is a source of secondary income. It is always up to you.
At the end of the day, we're in the business of creating powerful, self-sustaining business owners. We provide training, mentoring and support delivered by professionals and experts who have years of experience in the janitorial industry. The opportunity to create change is what we pride ourselves on.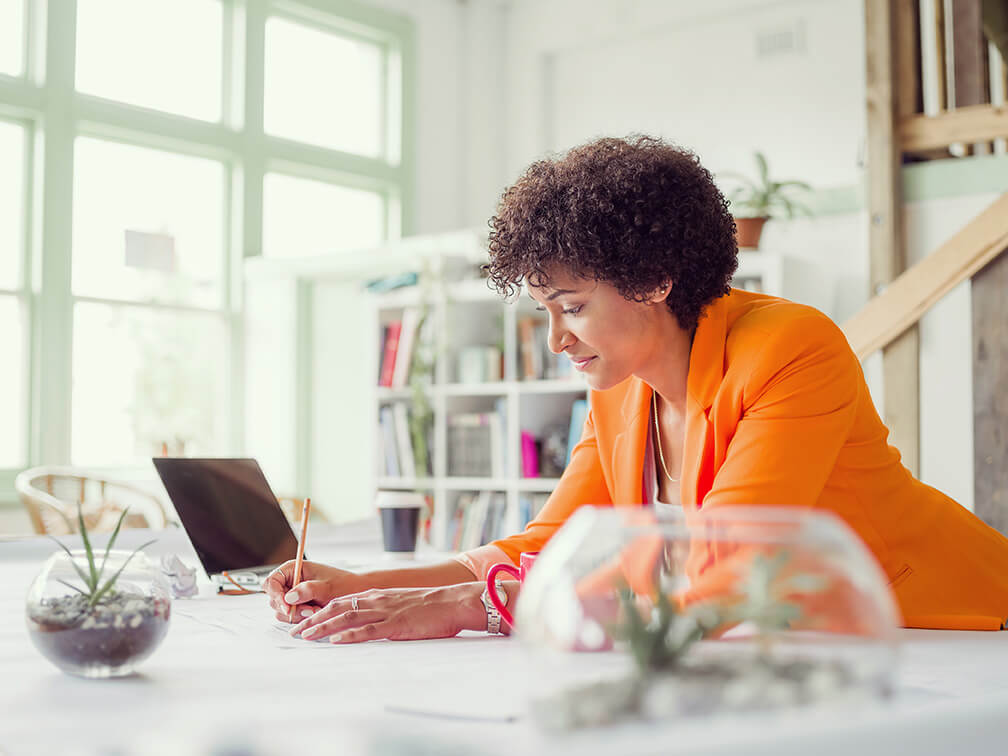 How We Support You

Expert training & resources


Sales & marketing services
Download Our Price Guide
Find the perfect business package for you!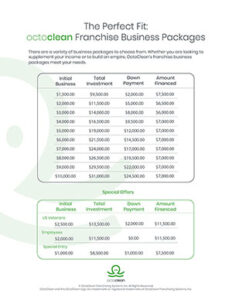 Hear from our franchise owners themselves.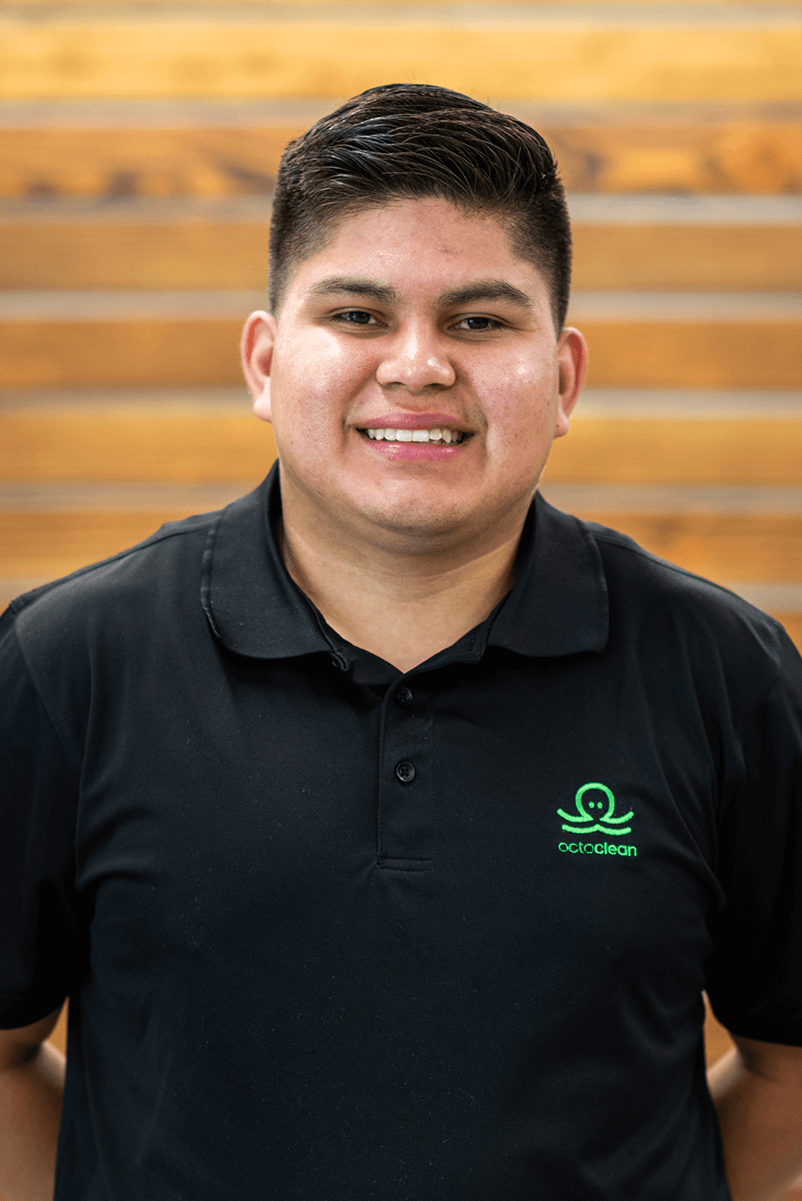 "The Reyes Family is thankful for the opportunity Octoclean has provided us to grow as a business. Our customers have gotten to appreciate the work that is done daily and we feel happy to contribute during this pandemic." 
"La familia Reyes está agradecida por la oportunidad que Octoclean nos ha brindado para crecer como negocio. Nuestros clientes han llegado a apreciar el trabajo que se realiza a diario y nos sentimos felices de contribuir durante esta pandemia."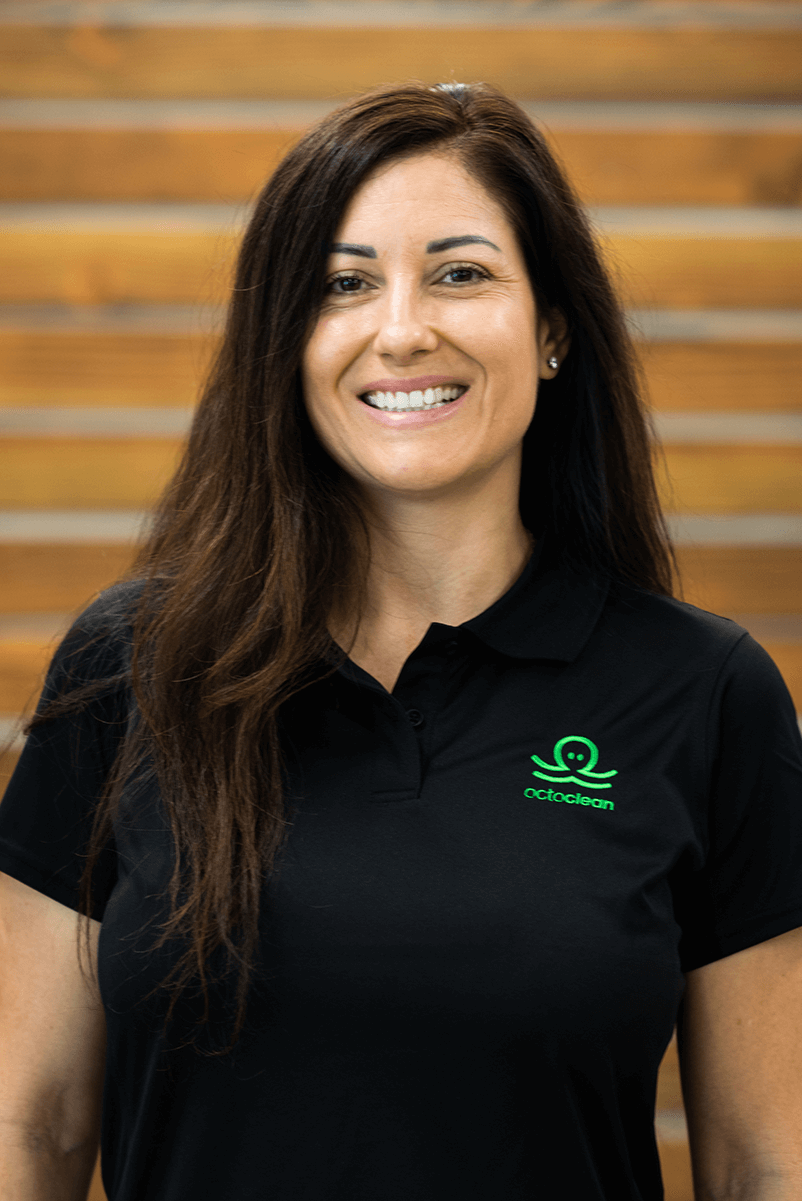 "My experience with OctoClean as a franchise owner has been amazing. I have been a part of this franchise for over 17 years and we continue to grow and to become better at what we do. Everyone is professional and ready to help whenever we need them." 
"Mi experiencia con OctoClean como propietario de una franquicia ha sido increíble. He sido parte de esta franquicia por más de 17 años y seguimos creciendo y mejorando en lo que hacemos. Todos son profesionales y están listos para ayudar cuando los necesitemos."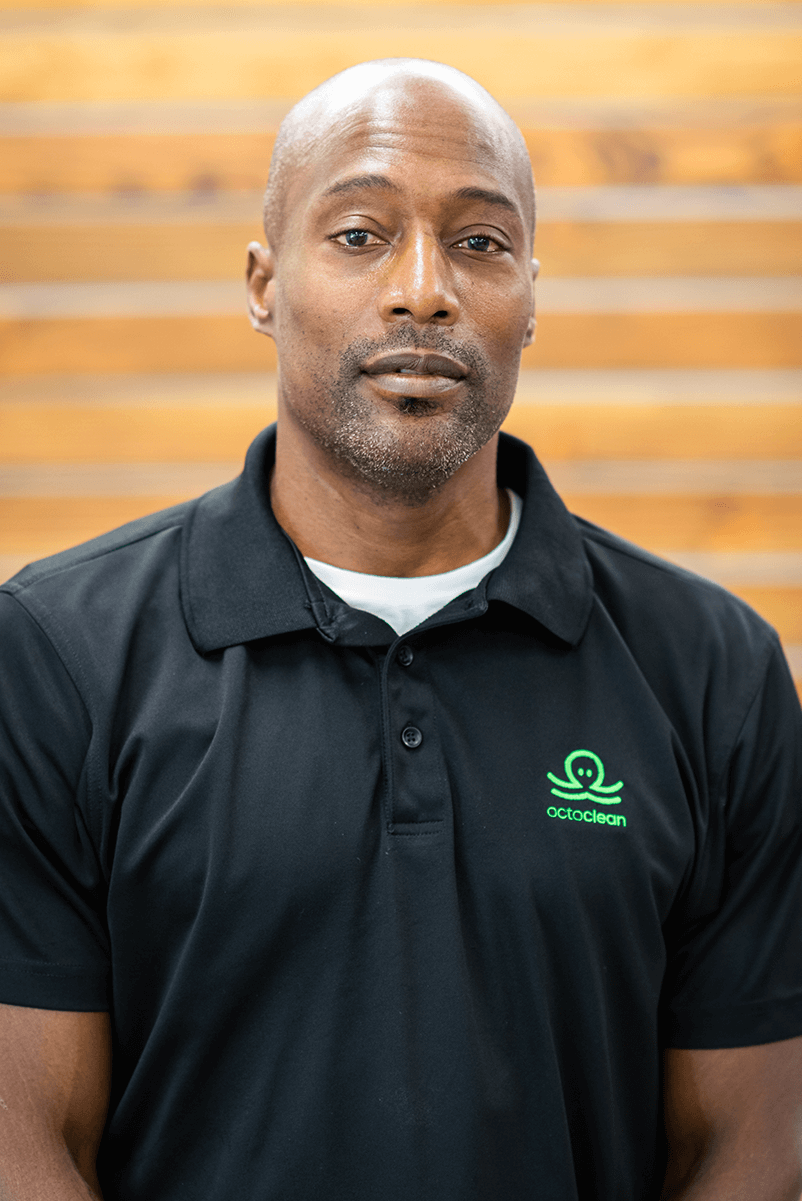 "My experience as a franchise owner has been great. A good business opportunity for those willing to work smart and able to pay attention to detail."
"Mi experiencia como propietario de una franquicia ha sido excelente. Una buena oportunidad de negocio para quienes deseen trabajar de forma inteligente y puedan prestar atención a los detalles."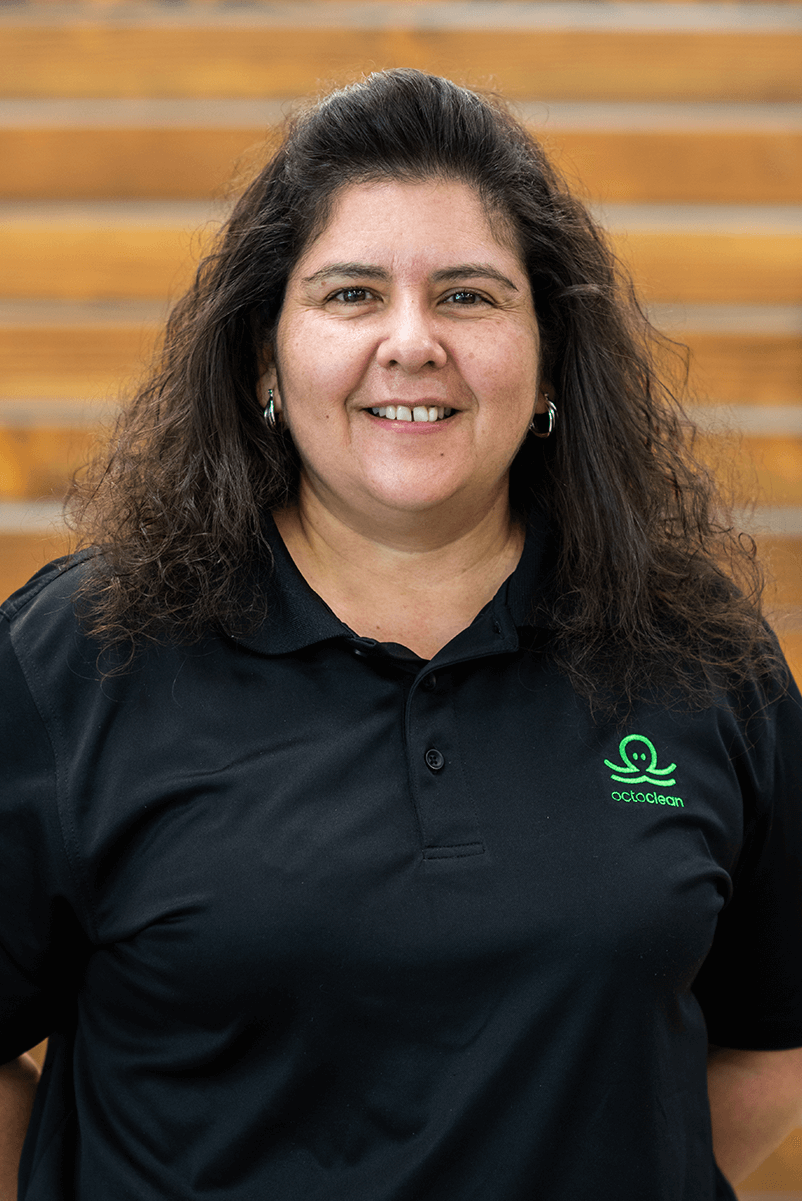 "I have had an amazing experience being an OctoClean franchise owner. Through the good times and the bad times throughout the years, I have always felt like family. Everyone has always been helpful and has helped me progress when I needed to. Because of OctoClean, I was able to stay at home to raise my children and when they graduated, I was able to go back to school myself. I am very grateful to be part of the OctoClean family."
"He tenido una experiencia increíble ser un dueño de la franquicia OctoClean. A través de los buenos y malos momentos a lo largo de los años, siempre me he sentido como en familia. Todo el mundo siempre ha sido de gran ayuda y me ha ayudado a progresar cuando necesitaba. Gracias a OctoClean, pude quedarme en casa para criar a mis hijos y, cuando se graduaron, pude volver a la escuela. Estoy muy agradecido de ser parte de la familia OctoClean."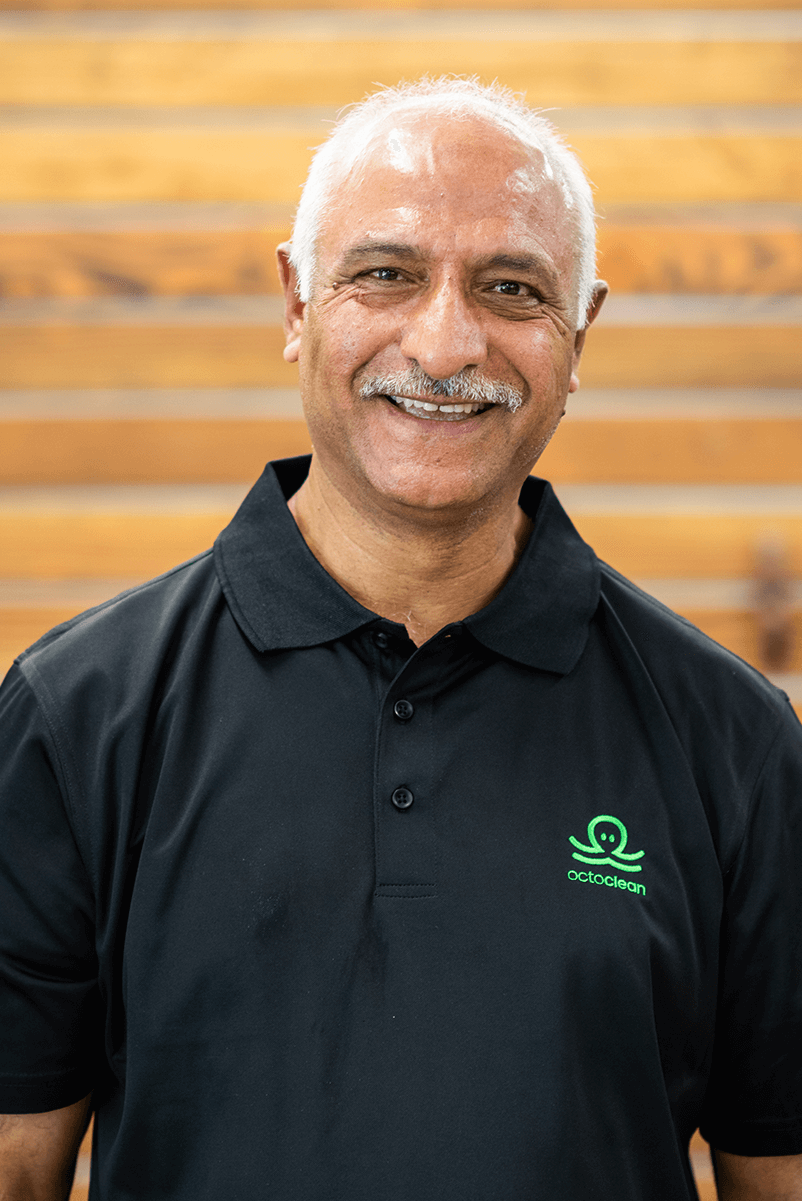 "I've worked with OctoClean since 2011. I have a good relationship with the OctoClean team and customers. Matt helped me to stand. Thank you."
"Trabajo con OctoClean desde 2011. Tengo una buena relación con el equipo y los clientes de OctoClean. Matt me ayudó a ponerme de pie. Gracias."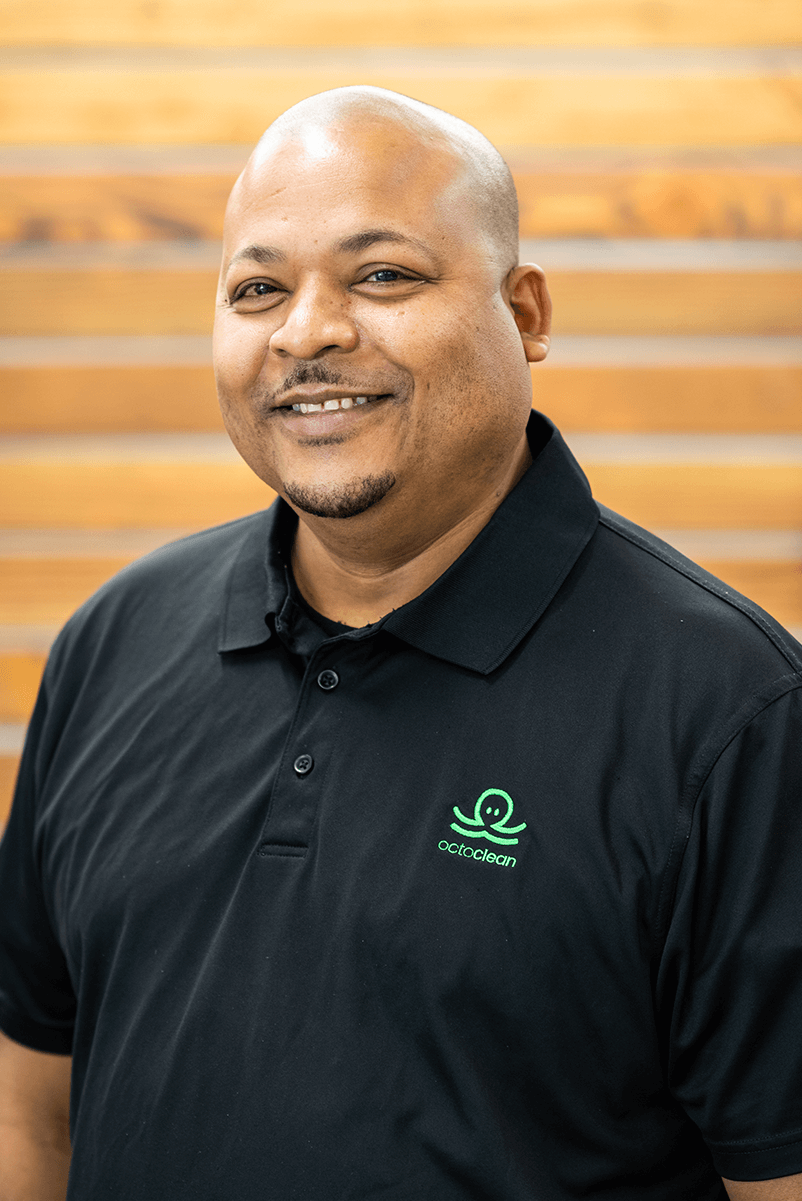 "Great company that supports our local community as well as a national support group that benefits our youth."
"Gran empresa que apoya a nuestra comunidad local, así como un grupo de apoyo nacional que beneficia a nuestra juventud."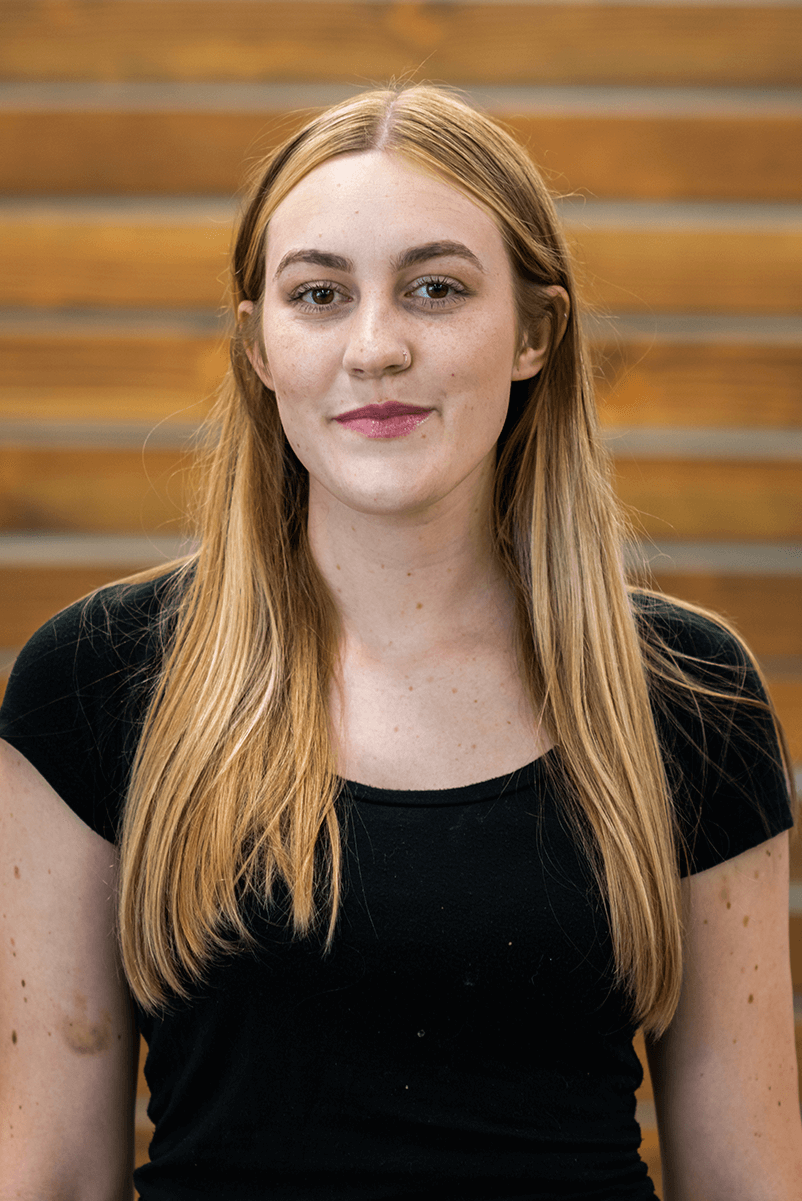 "My husband and I wanted to start a franchise and came across Octoclean. We were nervous at first, but everyone with Octoclean is awesome and welcoming, and made everything super easy for us. We are excited for our journey here at OctoClean."
"Mi esposo y yo queríamos iniciar una franquicia y nos encontramos con Octoclean. Al principio estábamos nerviosos, pero todos con Octoclean son increíbles y nos dieron la bienvenida, y nos facilitaron mucho todo el proceso. Estamos entusiasmados con nuestro viaje aquí en OctoClean."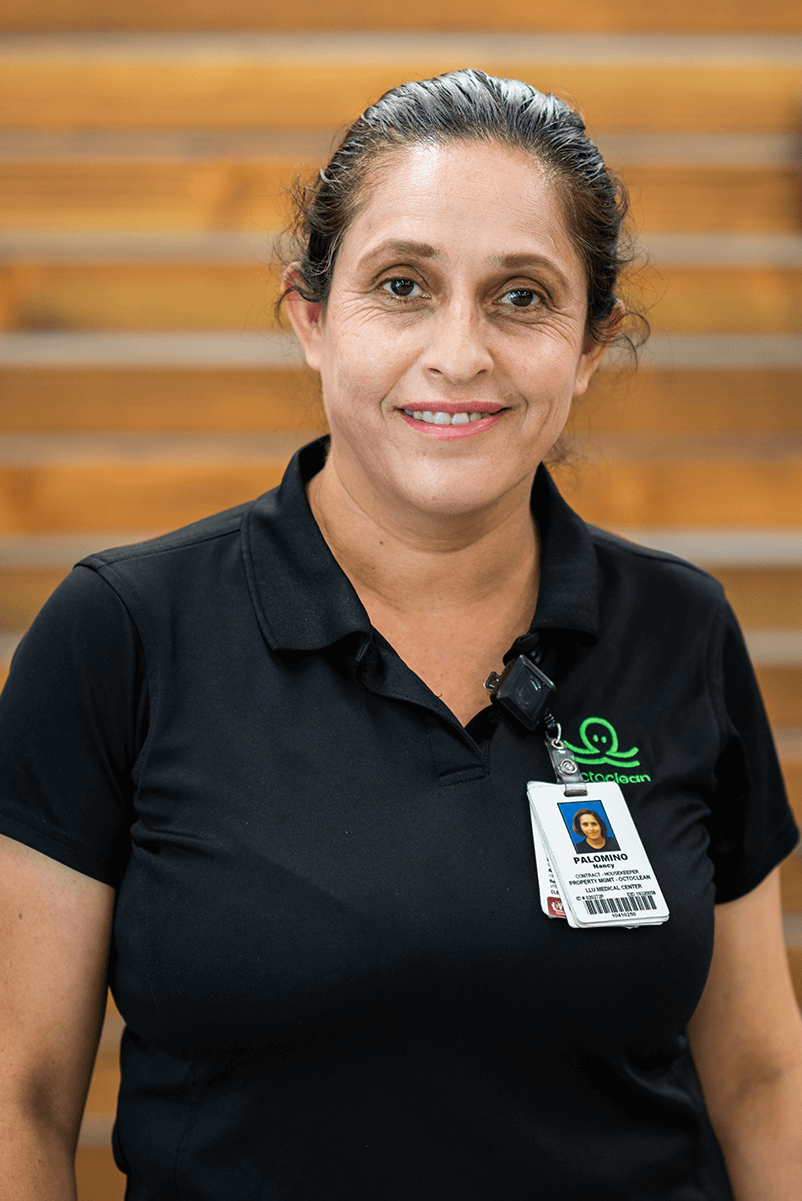 "First of all, I'd like to thank OctoClean for giving us the opportunity to work. In our experience, we've learned a lot, little by little with the help of OctoClean. We consistently receive support to continue learning on how to work in this business. Thank you Octoclean for everything you do and continue to do in giving us work. May God bless you all."
"En primer lugar gracias a OctoClean por darnos la oportunidad de trabajar. Nuestra experiencia fue que aprendimos mucho poco a poco con la ayuda de OctoClean, constantemente recibimos apoyo para aprender a trabajar en este rubro. Gracias, OctoClean por todo lo que hizo y sigue haciendo en darnos trabajo.Dios los cuide y bendiga a todos."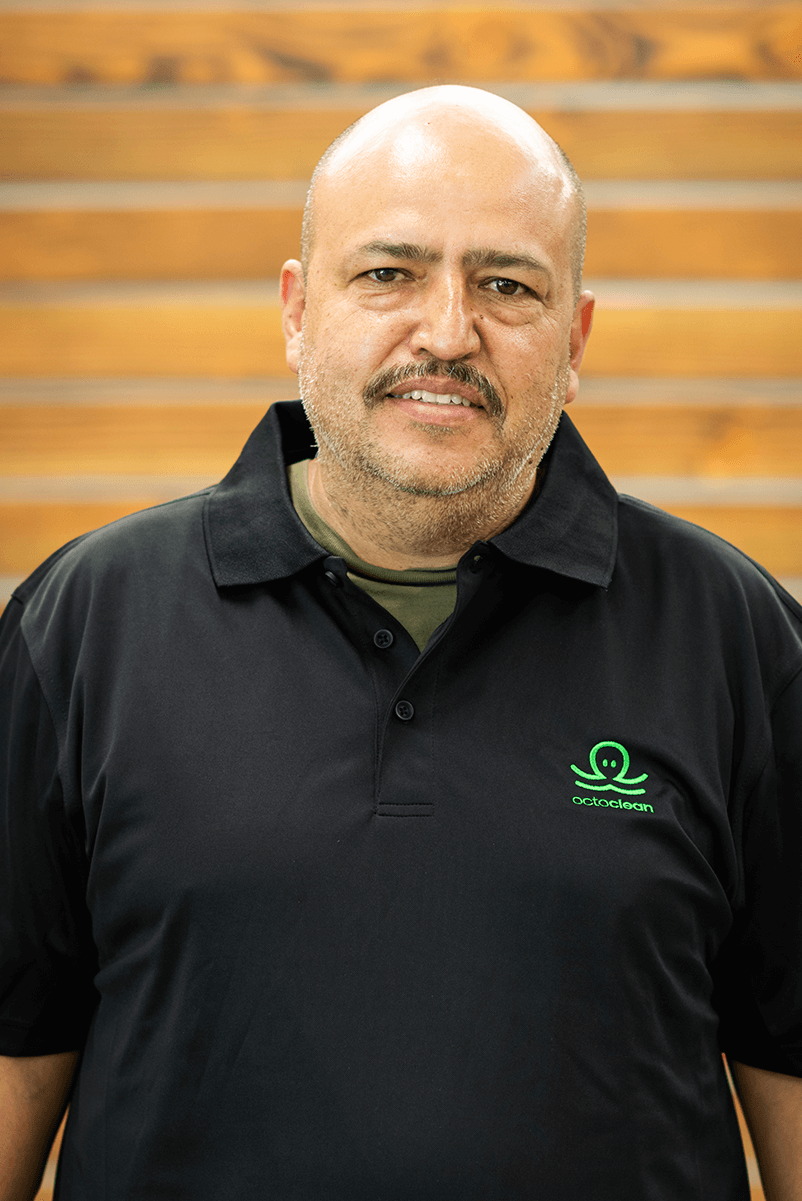 "As a franchise owner I enjoy a lot of great satisfying moments. One, I choose my work schedule. Two, hard work is rewarded through great customer reviews and economically. Three, I enjoy working with OctoClean support staff. Last, OctoClean provides the tools and training to be a successful franchise owner."
"Como dueño de una franquicia, disfruto de muchos momentos de gran satisfacción. Uno, elijo mi horario de trabajo. Dos, el trabajo duro se recompensa a través de excelentes críticas de los clientes y de manera económica. Tres, disfruto trabajar con el personal de soporte de OctoClean. Por último, OctoClean proporciona las herramientas y el entrenamiento para ser un propietario de franquicia exitoso."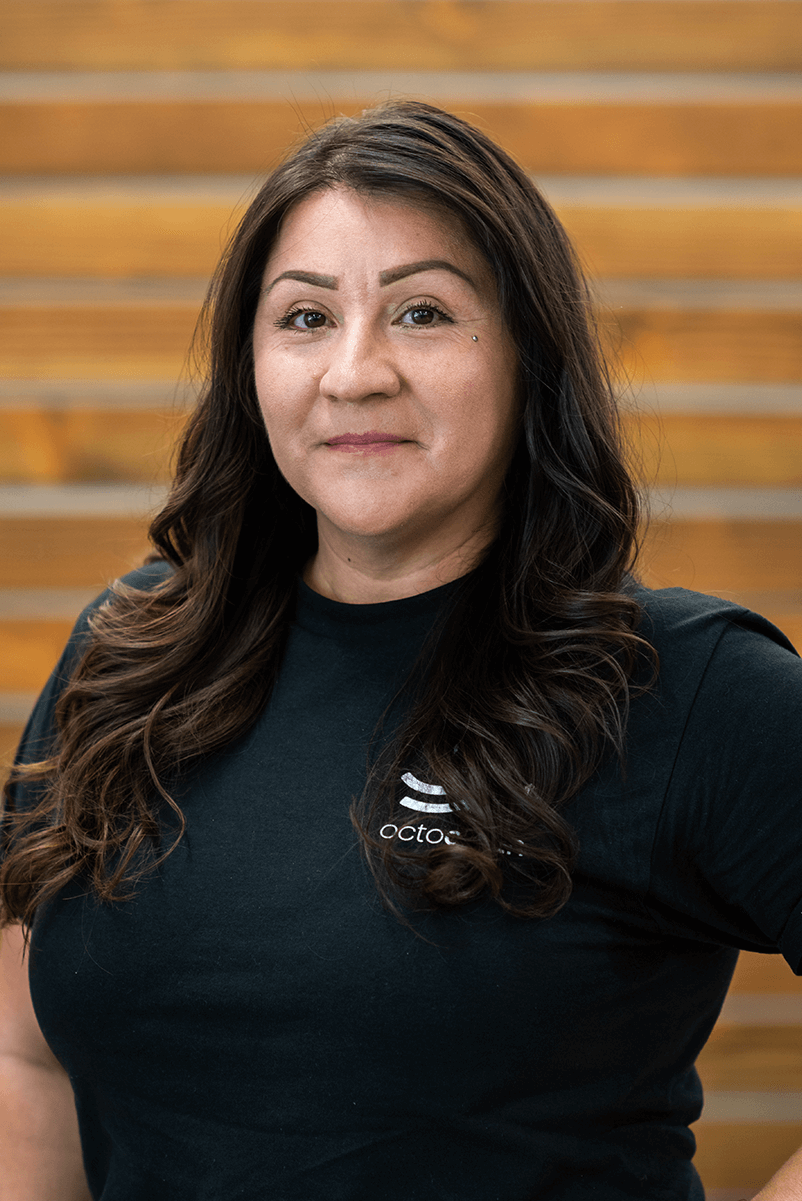 "I became an OctoClean franchise owner because I wanted to be independent and create job opportunities for others. OctoClean's support team is excellent. They work with you and provide all the tools and training needed for your team."
"Me convertí en un dueño de la franquicia OctoClean porque quería ser independiente y crear oportunidades de trabajo para los demás. El equipo de soporte de OctoClean es excelente. Trabajan con usted y brindan todas las herramientas y el entrenamiento necesarias para su equipo ."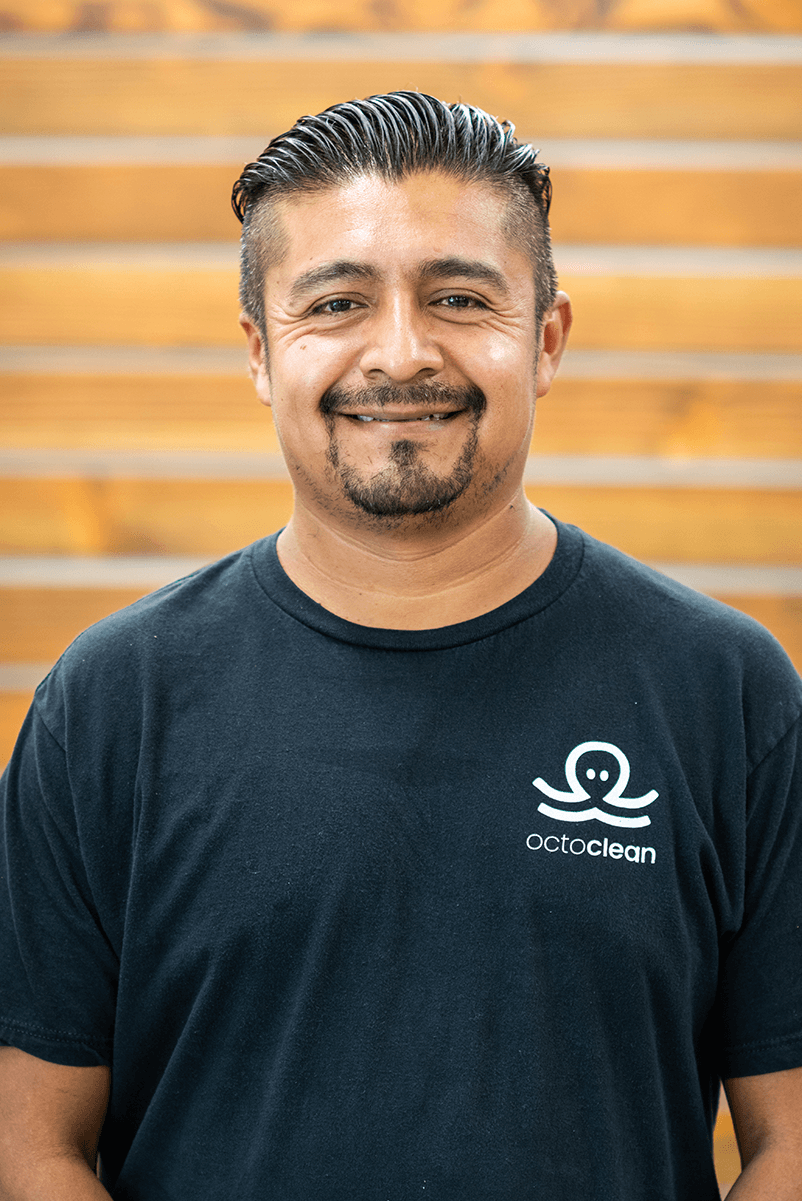 "I have had a very good experience working with Octoclean. It has been very nice and comfortable. If we have any questions or need help, they are ready to always assist us. We also have had a great relationship with them and good communication, which is very essential with Octoclean, as well as customers."
"He tenido muy muy buena experiencia trabajando con OctoClean, ha sido muy agradable, confortable ya que cualquier duda o ayuda ellos están listos siempre para ayudar, también hemos tenido buena relación y lo que es muy importante buena comunicación esta última es muy indispensable para con Octoclean así como con los clientes."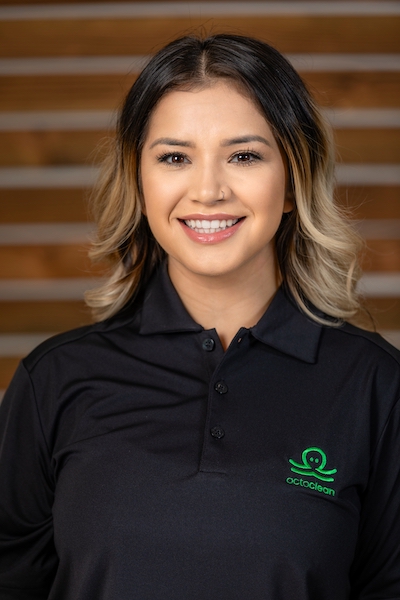 "I signed on with OctoClean August of 2018, then took on my first account in September. I had been in the industry prior and had both experience and knowledge, but wanted something for my own. OctoClean welcomed me with an opportunity to own a franchise. It has taught me more responsibility, time management, and how to interact with different types of personalities on a daily basis."
"Firme con OctoClean en Agosto del 2018, después tomé mi primera cuenta en Septembre. Yo ya estaba en la industria antes y tenía la experiencia y el conocimiento, pero quería algo para mi. OctoClean me dio la bienvenida con una oportunidad para poder tener mi propia franquicia. Me a enseñado mas responsabilidades, como administrar mi tiempo, y cómo interactuar con diferentes tipos de personalidades diariamente."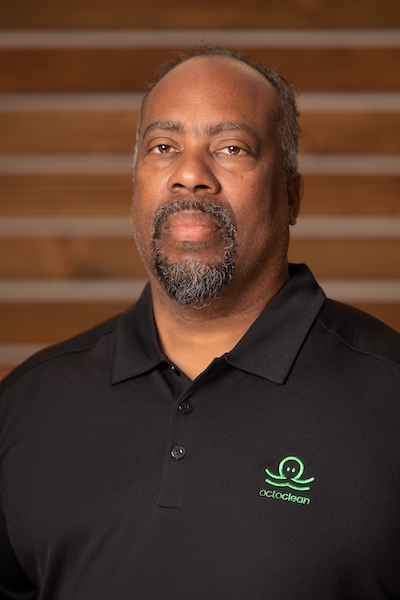 "Although I've been a Franchise Owner less than 2 years. I feel like a lifetime family member. It's been a great experience."
"Aunque solo he sido un Dueño de Franquicia por menos de 2 años. Me siento como un miembro de la familia de por vida. A sido una gran experiencia."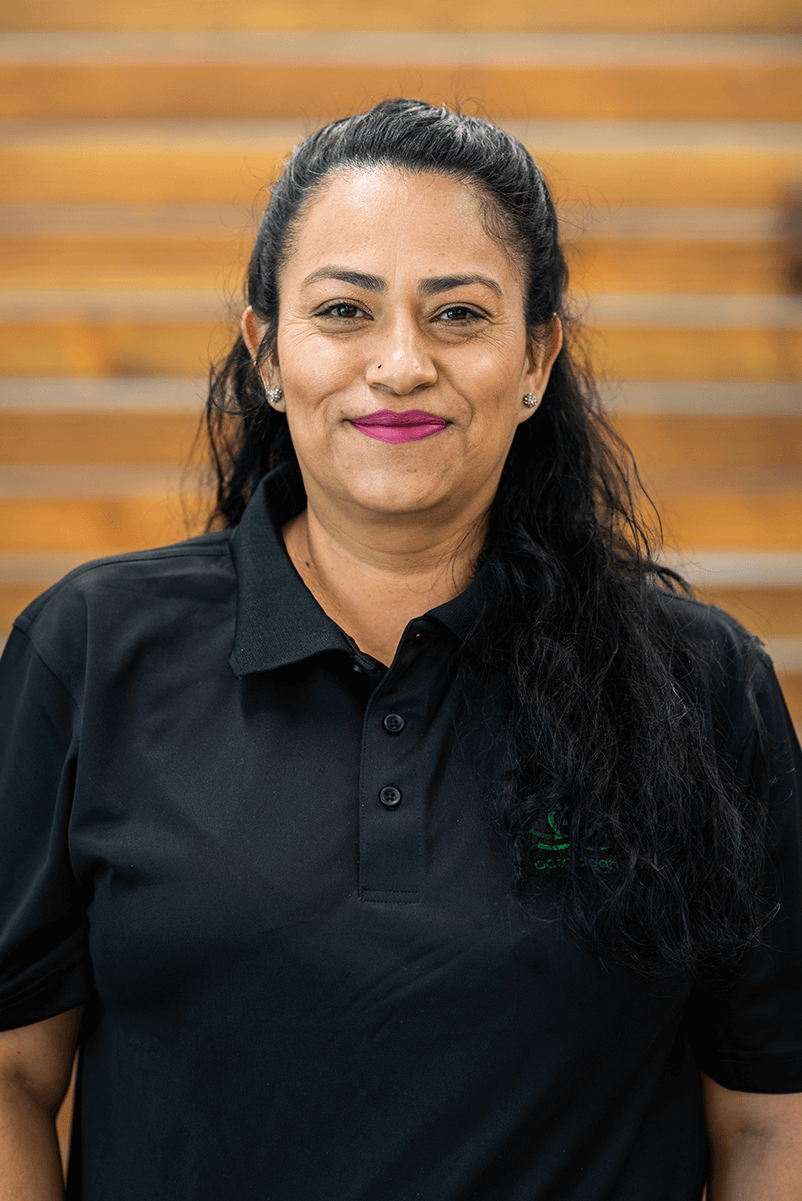 "OctoClean is the best! We have a full team behind us that is always supporting us with everything we need to get the job done right. That was one of the many reasons why we became Franchise Owners. Thanks to OctoClean our business is growing!"
"OctoClean es el mejor! Tenemos a un equipo completo detrás de nosotros que nos apoya siempre en lo que necesitamos para hacer un buen trabajo. Esa es una de las muchas razones por cuales nos convertimos en Dueños de Franquicia. Gracias a OctoClean mi negocio está creciendo."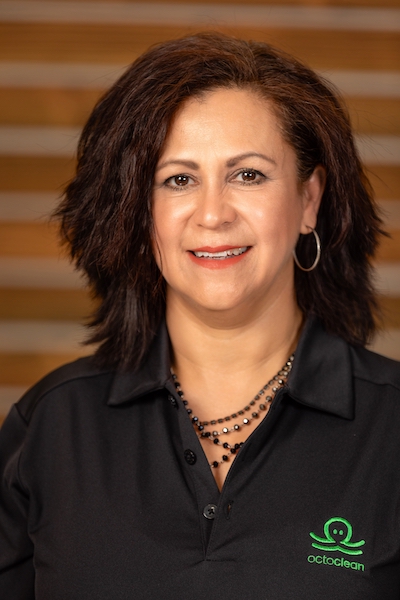 "I have been with OctoClean for 10 years. In 10 years, I have learned a lot from them. I like what I do. I like my flexible schedules. I have great relationships with my customers. I really appreciate OctoClean for opening their arms and welcoming me to their team."
"Yo estado con OctoClean por 10 años. En estos 10 años he aprendido mucho con ellos. Me gusta lo que hago. Me gusta me horario flexible. Tengo muy buenas relaciones con mis clientes. Aprecio a OctoClean por abrirme sus brazos y darme la bienvenida a su equipo."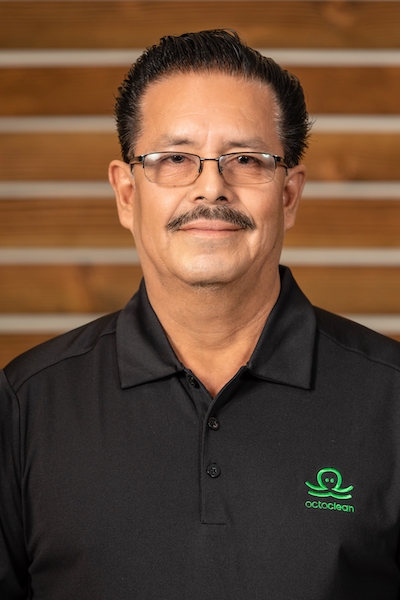 "I chose OctoClean because I knew they were an honest company. What I enjoy about OctoClean… It's the vision they have, the professionalism they carry and most importantly the staff that works with me."
"Escoge a OctoClean porque yo se que son una compañía honesta. Lo que más disfruto de OctoClean.. es la visión que tienen, el profesionalismo que portan y lo más importante el personal que trabaja conmigo."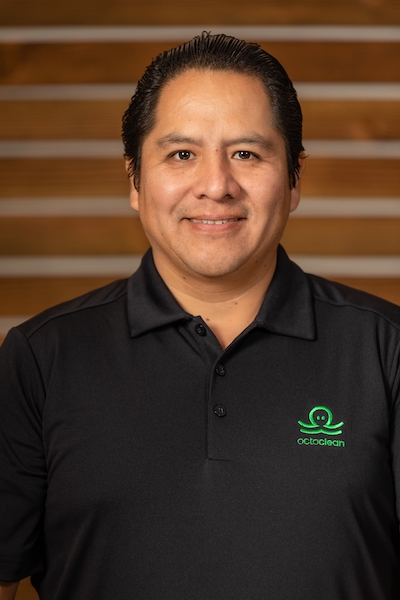 "OctoClean is a serious and organized company where your goals can be achieved." 
"OctoClean es una compania seria y organizada donde tus metas se pueden complir."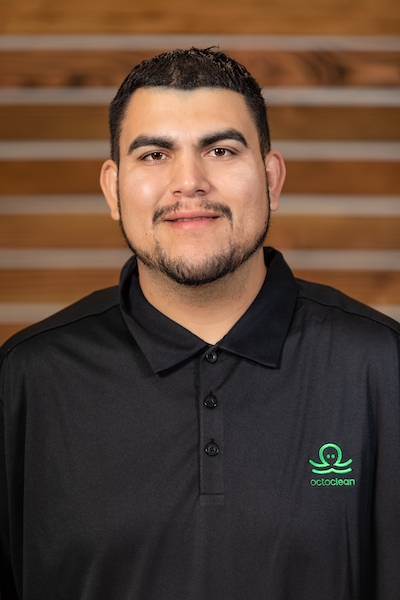 "It's the best place to own a Franchise because of all the ongoing support you get from the team. They give you the power of your Franchise and will have your back if you need it."
"Es el mejor lugar para tener tu franquicia por todo el apoyo continuo que te da el equipo. Te dejan que tu tengas el poder sobre tu Franquicia y te respaldan si lo necesitas."
How It Works
Qualification

We are looking for business owners who first and foremost have an entrepreneurial spirit. While we provide training and coaching in the following areas, we look for candidates who are natural born leaders, responsible, financially stable and technologically savvy. Before we invest in you, we want to be sure you are genuinely interested in the long-term venture of owning your own business.
<!-cell-->
Training

Upon accepting octoclean's invitation to become a franchisee, you'll enter an extensive training program. This program is designed to provide you with a strong foundation in operating an octoclean franchise. While training, you'll lean octoclean's corporate day-to-day operations, how to successfully run your franchise, the octoclean cleaning system and how to use our technological systems to your benefit.
<!-cell-->
Support

As a franchise owner, you'll have access to many levels of support at our corporate office. We provide administrative assistance to help your business run smoothly. Our customers support team handles incoming service issues and notifies you of any pressing service problems. octoclean's accounting department handles nearly every aspect of your business' finances. We even provide marketing assistance to grow your business and the octoclean brand.
<!-cell-->