Ready to protect yourself and others?
Please fill out the form below and we will contact you soon.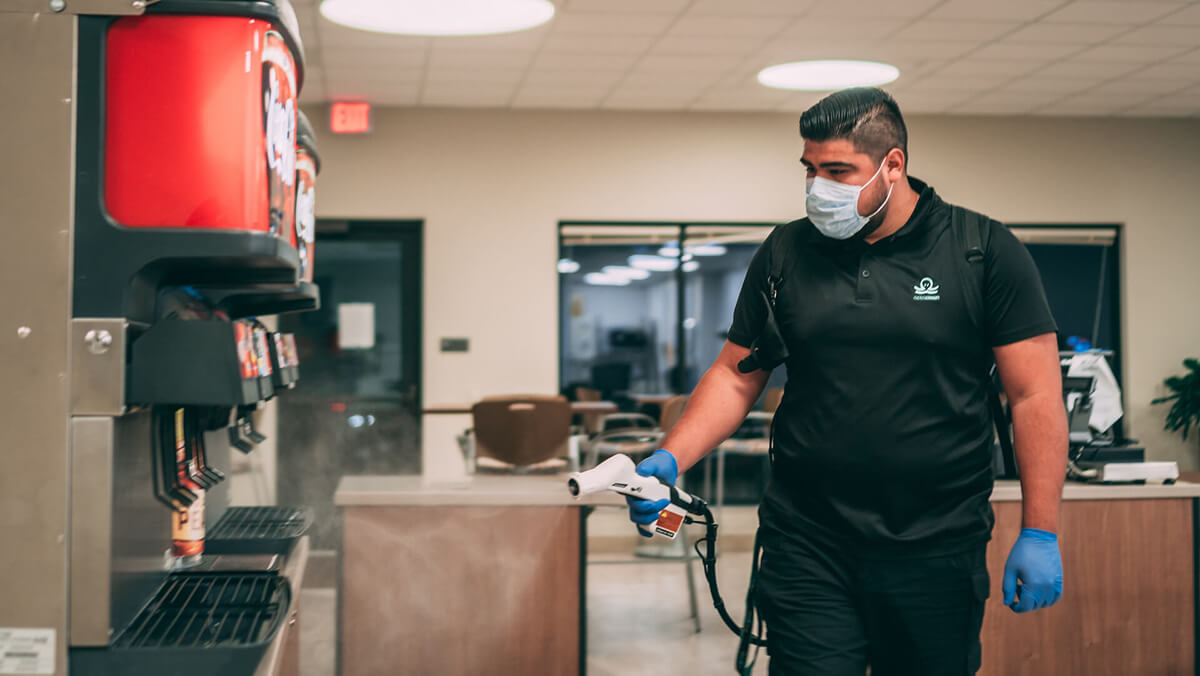 Our Disinfection Program
Your business needs a partner in sanitation, cleaning and disinfection that will work with you to develop a program that meets your specific needs. OctoClean is that partner with the proper training, compliance and resources available to support you through a crisis. Whether that crisis is real and shows up as COVID-19 cases in your facility, or a crisis of employee fear, we're here to listen and implement the program you need.
Our disinfection program includes:

Touchpoint Disinfection
Disinfection of frequently touched surfaces using either the towel and bucket method or disinfecting wipes. Frequently touched surfaces include but are not limited to door knobs/handles, desks and countertops, light switches, elevator buttons and restroom fixtures.
<!-cell-->

Electrostatic Disinfection
Enhanced disinfection services such as electrostatic spray disinfection are recommended at least one time per week. This is the safest method because it guarantees 360-degree disinfectant coverage. It is safe for people, plants, animals, office equipment and a variety of surfaces.
<!-cell-->

Workplace Resources
We are prepared to help you educate your staff on workplace safety. Available resources include checklists, disinfection guidelines, verification logs and EPA approved disinfecting wipes.
<!-cell-->
Disinfection protocols can be easy to implement.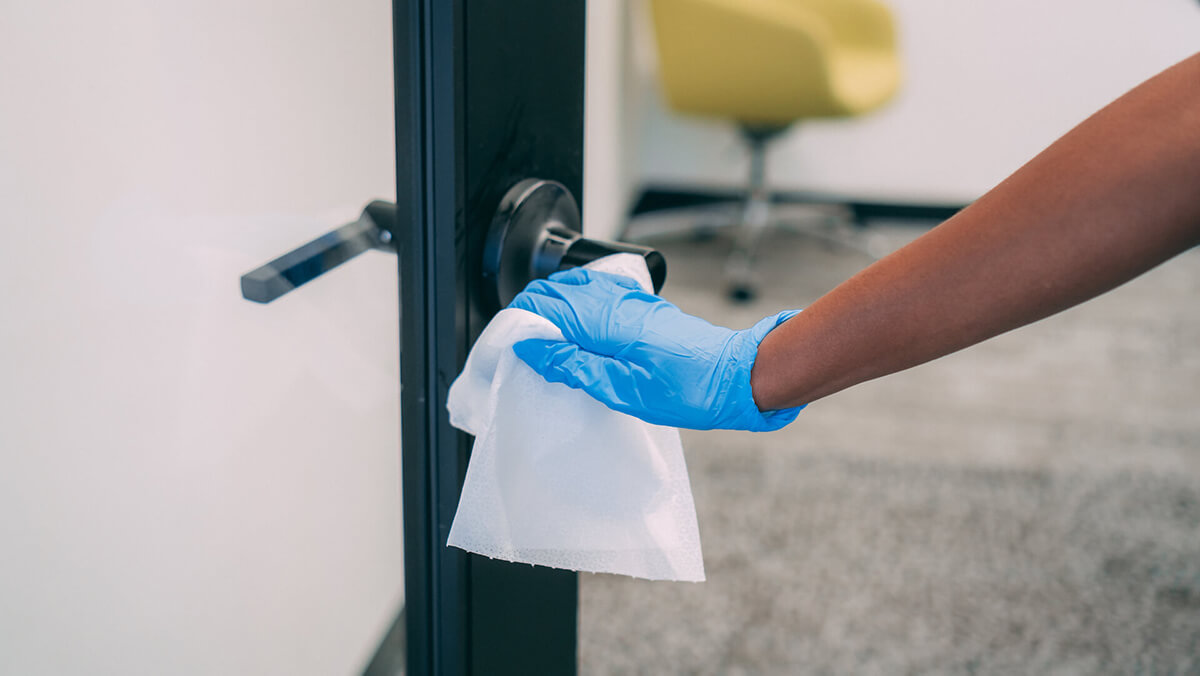 A focus on touchpoint disinfection.
Touchpoint disinfection is defined as the disinfection of commonly touched surfaces. Touchpoints must be disinfected daily using the correct products, methods and personal protective equipment (PPE). If your business is open to the public, we recommend disinfecting touchpoints every 2 hours to protect the safety of employees, customers and worksite visitors.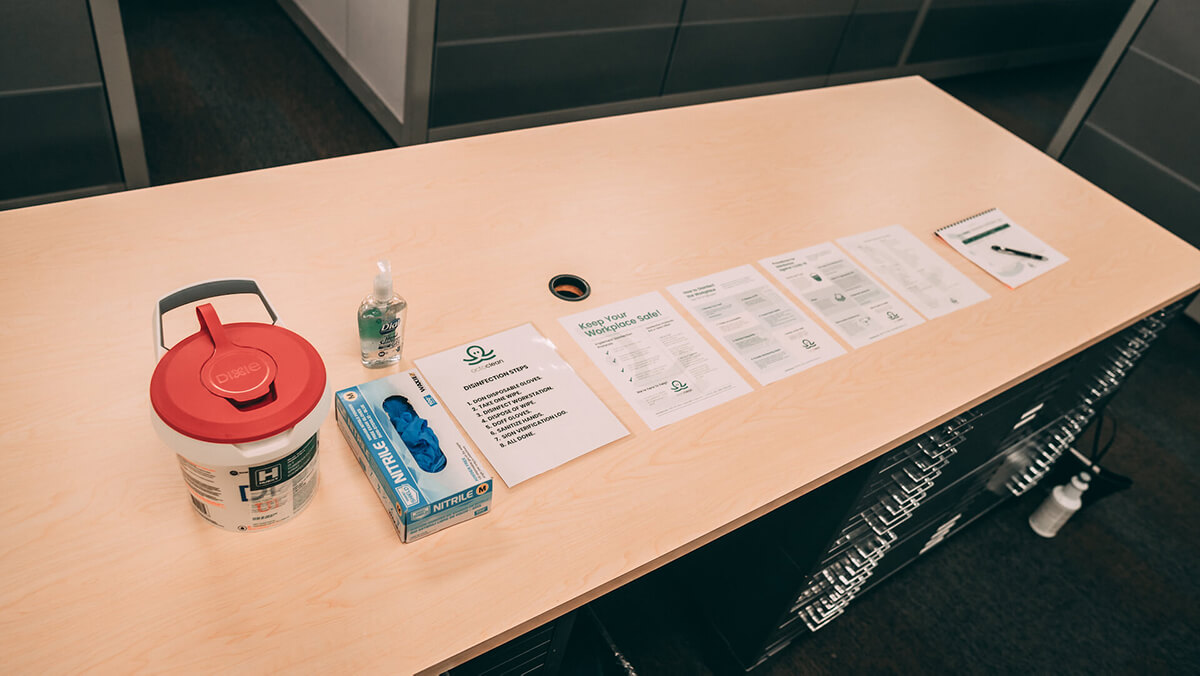 The right products paired with accurate methods.
At OctoClean, we use disinfectants with emerging viral pathogens and human coronavirus claims for use against SARS-CoV-2, the cause of COVID-19. These disinfectants come recommended by the EPA and can be found on their N-List. The right products paired with the proper methods produce effective outcomes.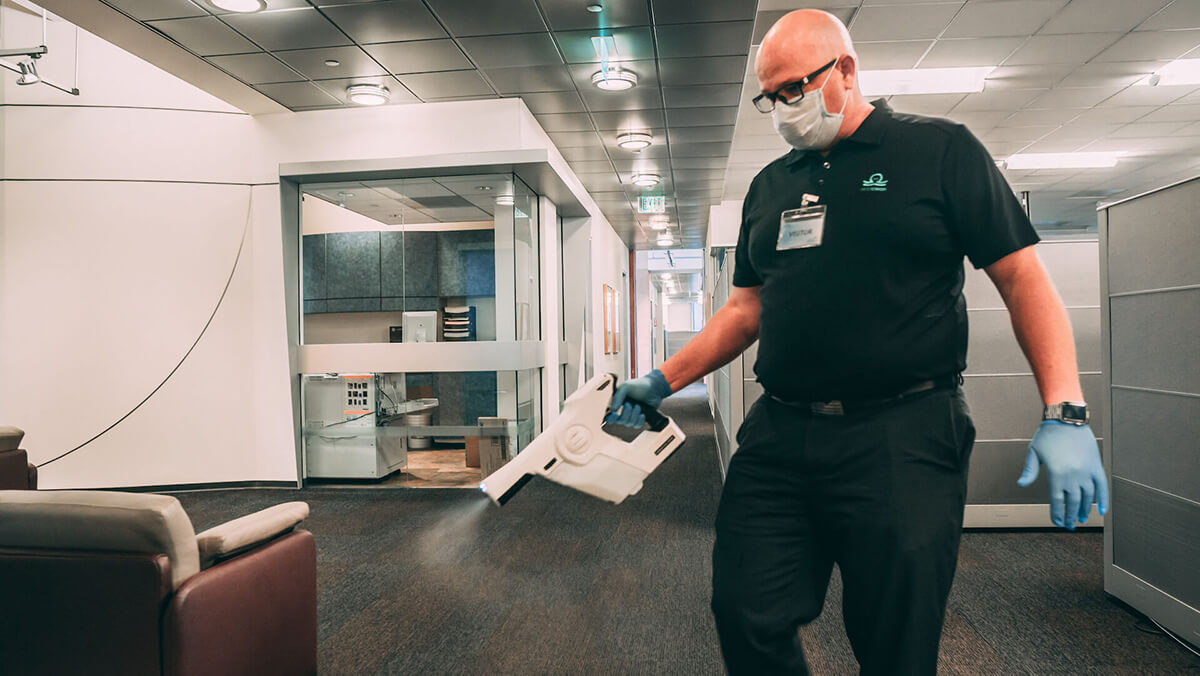 Electrostatic disinfection is the safest choice.
While there are a variety of effective disinfection methods, for example the towel and bucket method or disinfecting wipes, the most effective method of disinfection as both a preventative and reactive measure is electrostatic disinfection. Electrostatic disinfection devices use positive and negative charges to make disinfecting solutions electromagnetically adhere to surfaces to achieve 360-degree coverage. We recommend this service at least one time per week.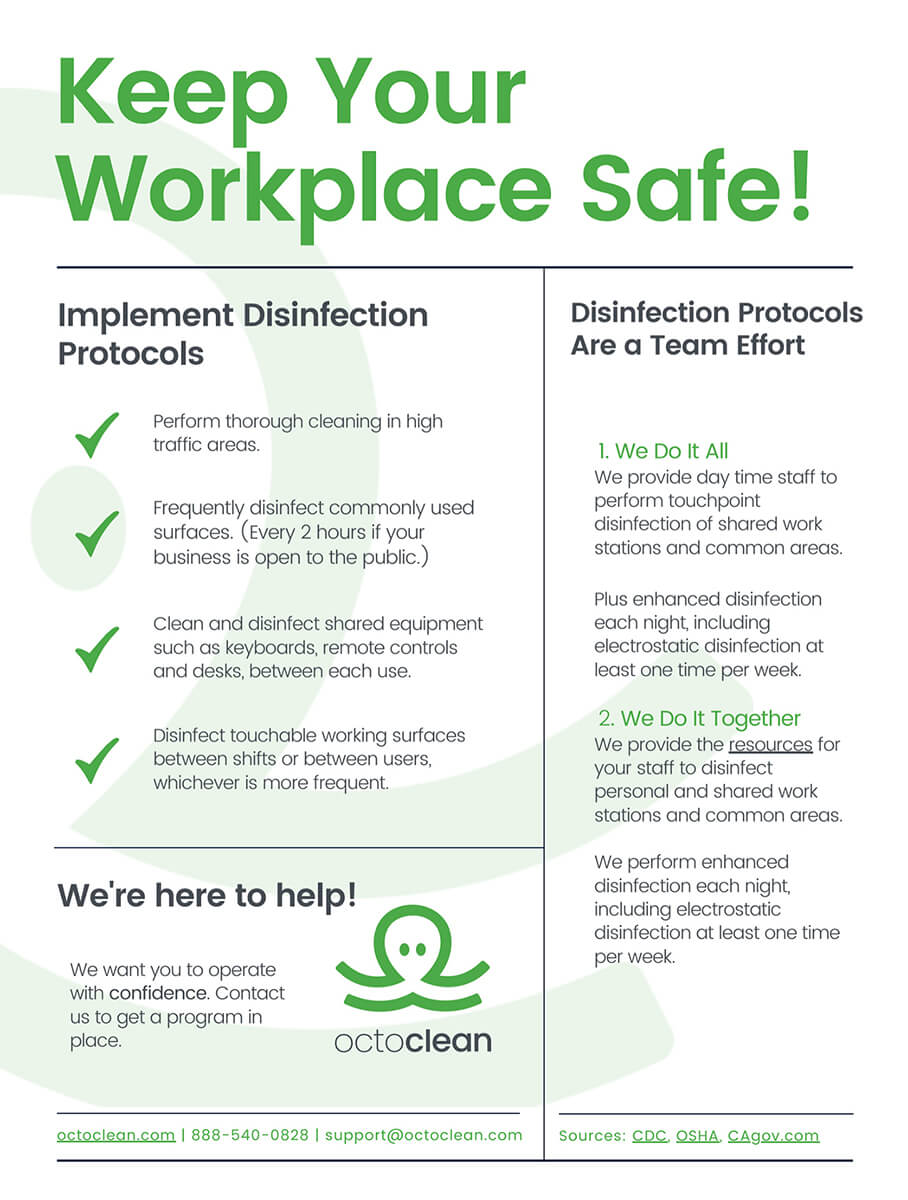 Download Our Free Workplace Safety Guide
We want you to operate your business with confidence. Download the resources you need to make workplace safety a priority.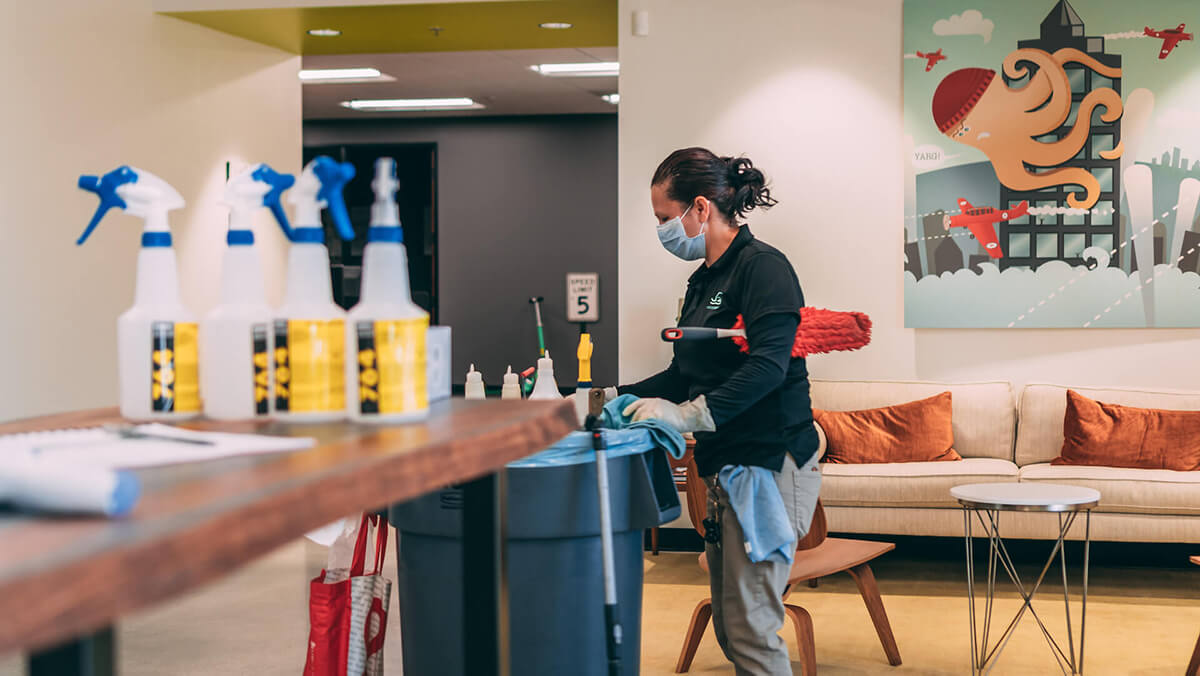 Cleaning is still essential.
Disinfection does not replace cleaning. Before surfaces are disinfected, they must be wiped down with an appropriate cleaning chemical, to remove dirt, dust and other soils. We provide a variety of cleaning services to help you maintain a clean and disinfected workplace.