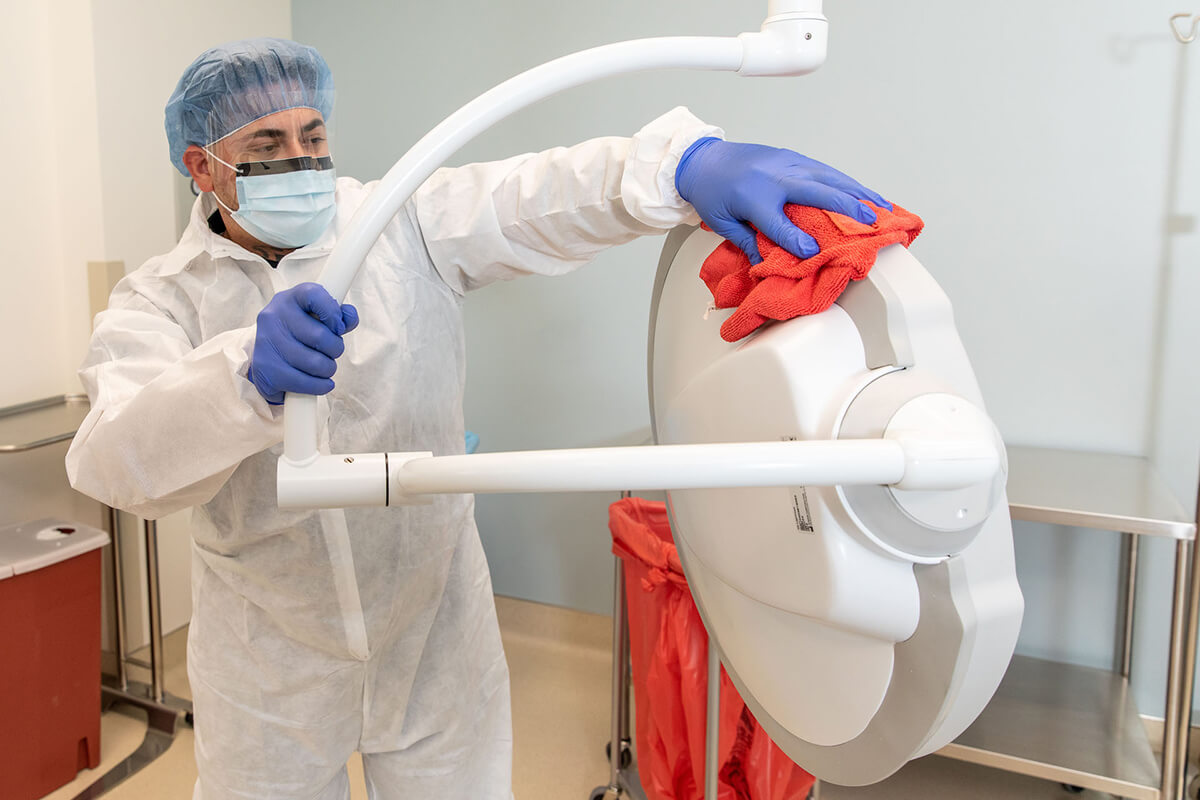 Are you worried about Healthcare Acquired Infections (HAIs)?
Do you want to improve the cleanliness ratings in your consumer assessments?
What about sustainable methods and reducing cleaning costs?
We've worked with a variety of healthcare providers including dialysis centers, clinics, hospitals, dentist offices, and more. Each practice is different, but one thing remains the same–the health and safety of patients and staff members reign supreme.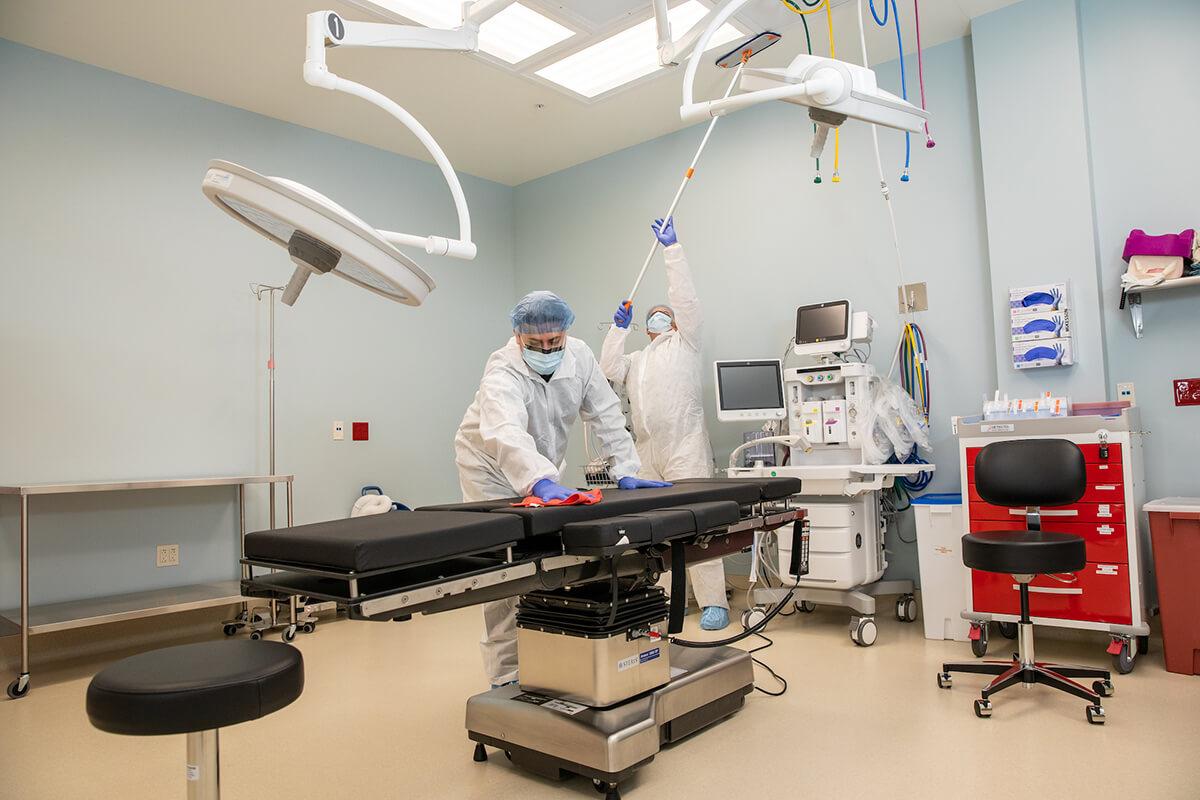 Breaking the chain of infection is just as important to us as it is to you.
As is saving money and reducing waste. Our crews are trained in operation and patient room cleaning, chemical safety, blood-borne pathogen awareness, medical and biohazardous waste disposal and disinfection techniques. We can work closely with your healthcare facility to develop a plan that is safe and effective. Your patients will notice and feel the difference.
Healthcare Facilities We Work With.
Dialysis Centers

Hemodialysis patients are at great risk of infection because treatment requires frequent use of catheters and needles. Disinfection of commonly used tools is important, but these tools are only as clean as their environment. Patient safety is reliant on a clean and disinfected facility. Hiring a professional means less distractions that could cause medication errors and patient falls–two major causes of infections in dialysis centers.
Hospitals

Hospitals are exposed to a wide range of pathogens on a daily basis. While cold and flu viruses can live on a surface anywhere from a few seconds to 48 hours, bacteria can live on a surface for months. Regular cleaning with the right products is imperative to preventing the spread of infection and illness. The OctoClean program consists of specialized training, infection control, hospital-grade disinfectants, state-of-the-art equipment and a focus on touch surface disinfection.
Surgery/Outpatient Centers

Healthcare acquired infections (HAIs) are no longer confined to the hospital environment. Recently, many reported outbreaks have been linked to outpatient settings and attributed to non-adherence to recommended infection-prevention procedures. Cleaning a medical office requires experienced, specialized training and the proper equipment that goes above and beyond basic general janitorial cleaning.
Environmental Services are the first defense.
Infection control at hospitals and surgery centers begins with an environmental services (EVS) program. While it is true that cleaning methods are important to creating a healthy facility, many fail to realize that HAIs often occur due to a lack of communication. Without a team dedicated to protecting patient health and safety, there is no accountability. It is our belief that hospitals and EVS teams need to work together to communicate cleaning standards that are both attainable and effective.
Get Environmental Services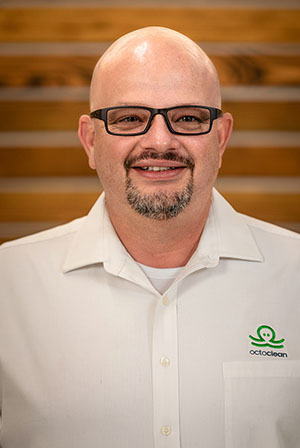 Meet Vice President of Health Care Services, Greg Stowe.
Our EVS Director Greg Stowe overlooks all operations to make sure health code standards are met at all times. He regularly attends annual training seminars regulated by the Environmental Protection Agency (EPA) and the Operational Safety and Health Administration (OSHA). Greg teaches EVS technicians to understand safety procedures from a personal standpoint. It is important to create safe conditions for patients, but equally important to follow standards that protect the safety of our team.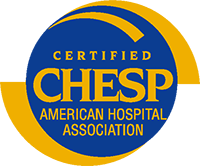 Hear from Our Partner Loma Linda University Health