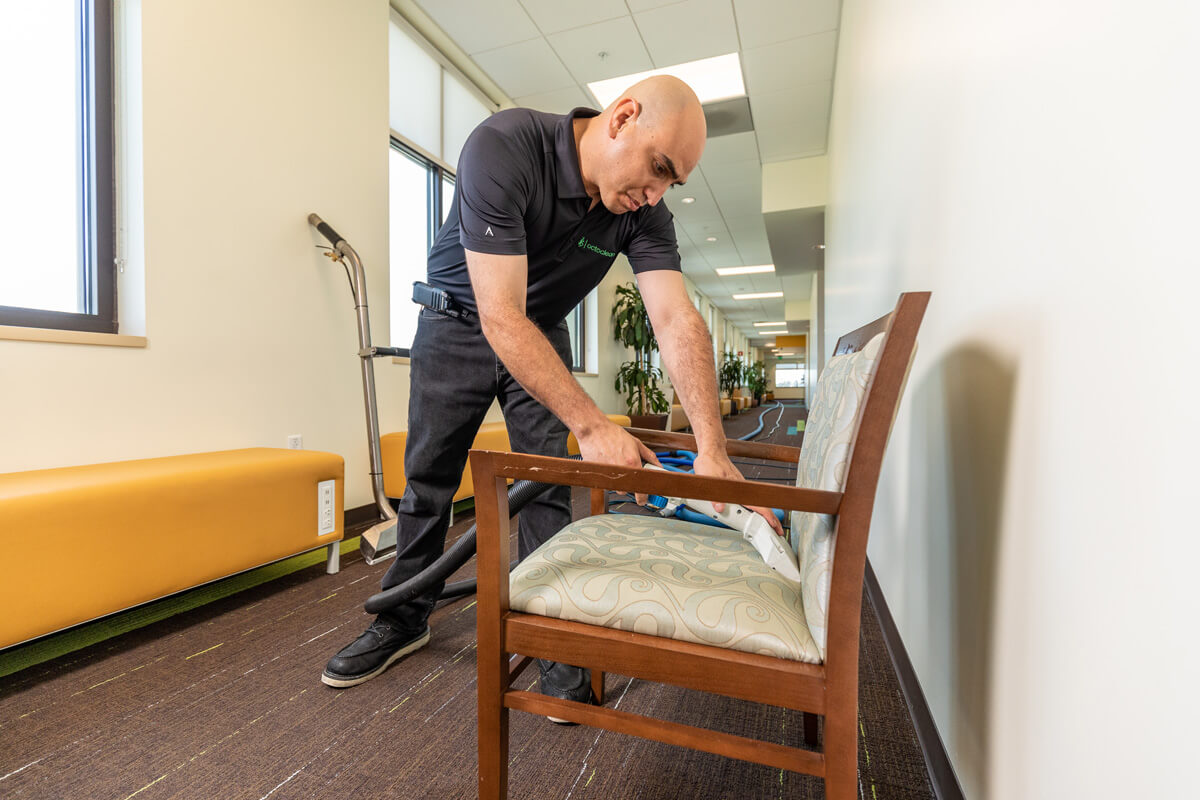 Do you find yourself turning over the cushions of your office furniture?
You may be fooling your customers in the short term, but eventually you will need to take care of long term damage if you want to avoid buying replacements. Don't wait for your furniture to get visibly dirty before you call a professional. Upholstery can trap a variety of allergens and soils, impacting the health of your staff and customers.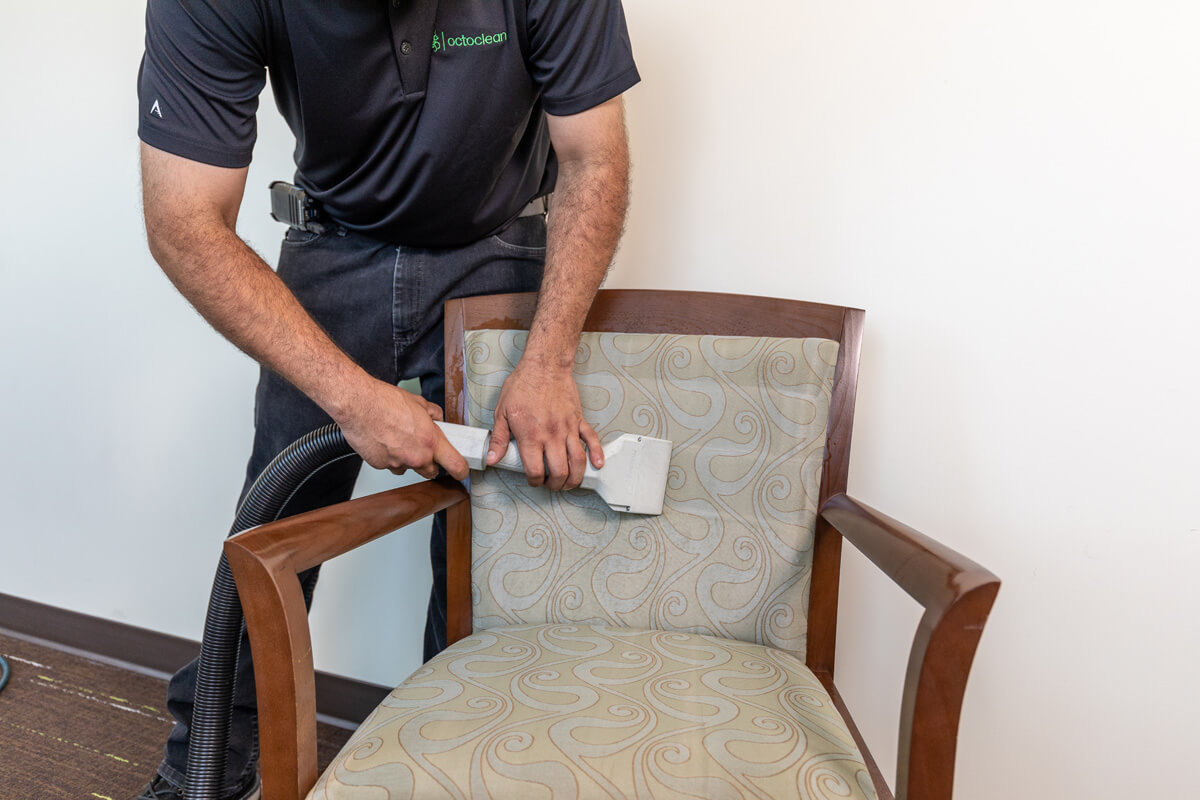 Upholstery care works very similar to carpet extraction.
Extraction is a deep cleaning process that involves scrubbing water and cleaner into your upholstery through the use of a wand, then lifting the soils trapped within using suction. Our products and methods are safe for all kinds of upholstery, and of course, safe for human and animal contact. Our services include vacuuming to remove surface soil, extraction to deep clean, and spot treatment to remove unwanted stains.