Today, OctoClean has expanded to more than 60 franchises in Southern California and Arizona, and is still growing. The Stowe Family's determination to revolutionize the janitorial industry has stayed strong during their journey. They've helped dozens of entrepreneurs achieve their goal of owning a business and continue to reach out to those who want to build the life they've always dreamed of. But OctoClean wouldn't be what it is today without honoring the past.
1991
With their three sons, Chuck and Yvonne Stowe began a janitorial company called Service Pros in 1991. Yvonne's mother, Peggy Rose, drew an octopus with a cleaning tool in each tentacle and named him Sammy. The name stuck and Sammy became the company logo.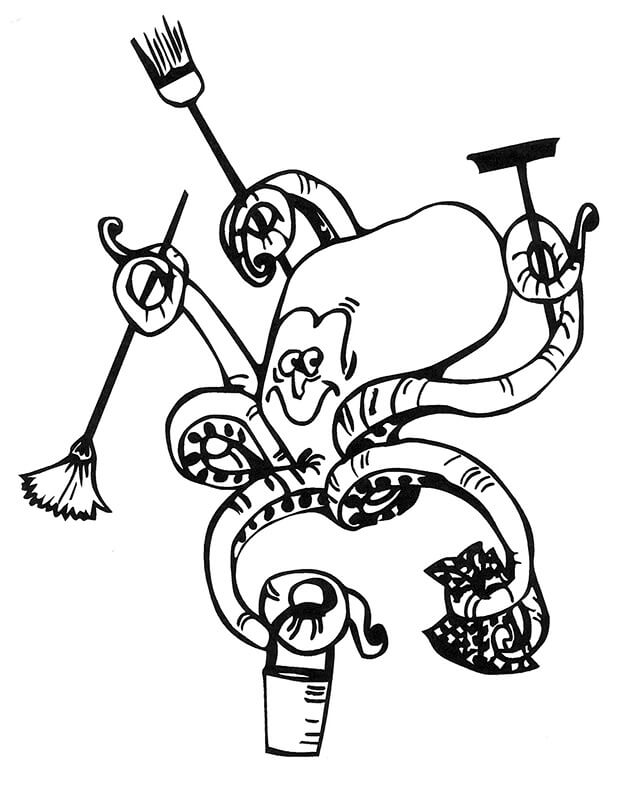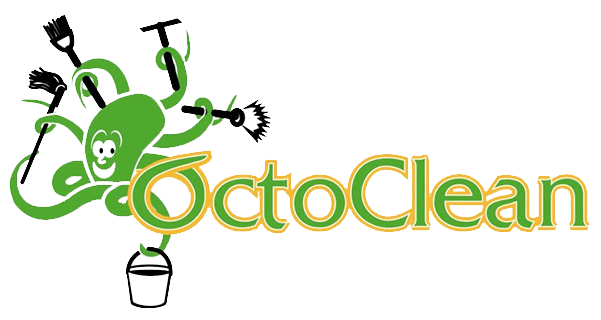 2000
Over the years they focused on building a team and developing systems that work. With the success of Service Pros, the Stowes decided to expand their business into a large-scale franchising model. OctoClean was born with 12 franchises in tow. In the process, Sammy became green and received an updated look.
2003
In 2003, Sammy the Octopus received another update. The logo became more streamlined with the removal of his cleaning tools. This time marked a period of rapid growth. Process creation matched with emerging technologies allowed OctoClean to scale faster and provide high level services to our clients and franchisees at the same time. This was the age of PROCESS!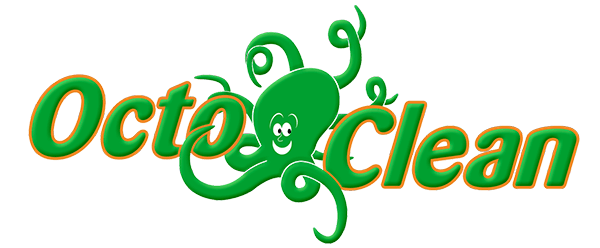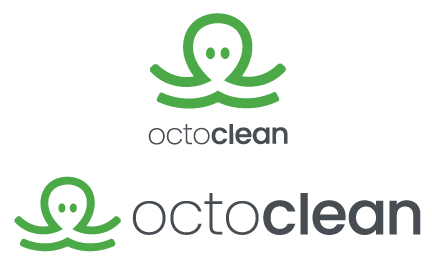 2019
16 years later, OctoClean is back with a new and improved Sammy. It's time that we simplify and focus on what matters most: customer relationships and improved cleaning technology. Sammy the Octopus is an important part of our company's history. He is not only our brand logo and mascot, but the leading idea behind our values and what we stand for. No matter how many changes Sammy goes through, he will continue to play an important role in our company story. He will always be Sammy to us.