Arcade is a specialty coffee roaster contributing to Riverside's growing coffee culture. While serving coffee comes easy to them, maintaining a level of clean that they were proud of was not. Arcade needed a cleaning service that would keep up with high traffic and meet the high standards of their industry. They began their search and found OctoClean.
Simple Set Up and Onboarding
Arcade partnered with OctoClean to create a cleaning schedule that included general janitorial services two times per week, with specialty services including exterior power washing, window cleaning, and auto scrubbing their floors one time per month.
Arcade sees hundreds of customers each week and didn't have a lot of time to onboard and train a cleaner. Luckily, set up with OctoClean was simple. Schedules, were set, keys were exchanged, and now, services are performed on time without Arcade needing to think about it.
Accomplishing Their Business Goals with OctoClean
Arcade believes in creating a space where people can create shared moments, relationships, and belonging for all. With the help of OctoClean, Arcade is able to accomplish their goals by creating a space that customers feel comfortable in.
OctoClean Franchise Owner Ricardo Pimentel is responsible for the general janitorial services. He has built a strong relationship with the Arcade team to ensure services are to their satisfaction. Services are performed after business hours to avoid disruption to service.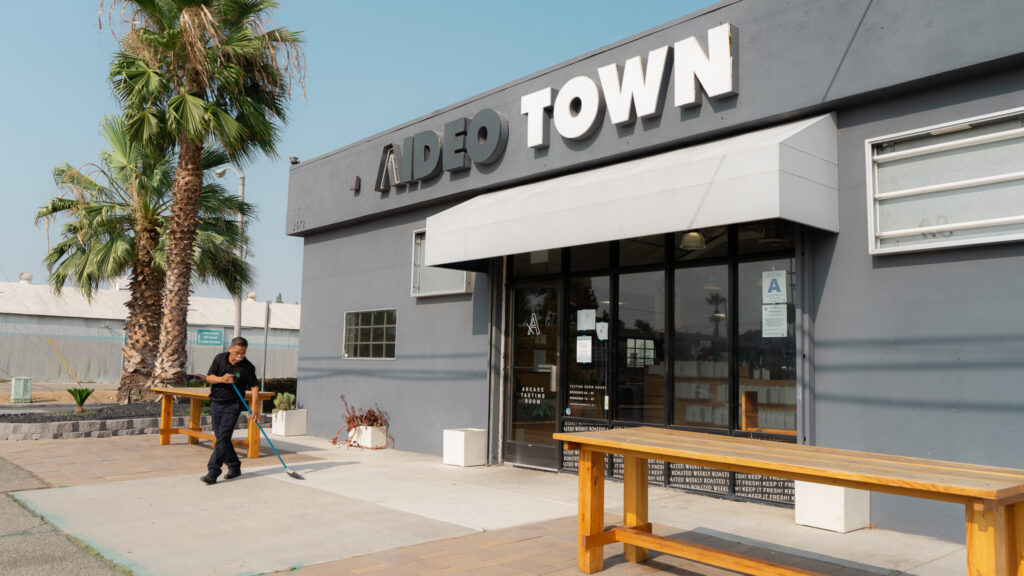 Communication is maintained via OctoClean email groups so that OctoClean Support, Ricardo, and Arcade management are on the same page at all times.
Since their initial contract was signed for their first location, The Tasting Room, OctoClean services have been extended to their second location, The Bake House.
Get Started Today
Create a Clean Workplace with OctoClean